Councillor Michael Wolfe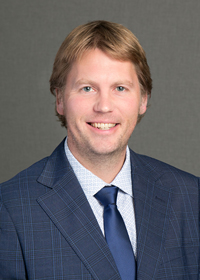 Michael Wolfe is a fourth generation Richmond resident with deep roots in the community. He is invested in the future of both Richmond's land and citizens. Michael continues to work as a science teacher at Matthew McNair Secondary School and provides outdoor education in the Mini School program. In this role Michael aims to guide students towards an appreciation of living in symbiosis with the natural world and life-long curiosity and learning. At home, Michael has always maintained an urban garden and honeybee apiary thus contributing to and benefitting from Richmond's rich biodiversity.
Prior to being elected, Michael completed a Masters in Education for Sustainability. He was also a member of the Garden City Conservation Society, Richmond Environmental Educators of School District No.38, Richmond FarmWatch, Richmond Health Advisory Committee, and he coordinates the local activities for the Green Party of Canada and the BC Greens.
As a Councillor, Michael is a member of the following four standing committees: General Purposes, Finance, Parks Recreation and Cultural Services, and Public Works and Transportation.
As a Council Liaison, Michael serves the Advisory Committee on the Environment, East Richmond Community Association, Heritage Commission, Major Facility Building / Project Technical Advisory Committee, Museum Society Board, Richmond Community Services Advisory Committee, and the Richmond Nature Park Society.
Michael is proud to represent the people of Richmond, and will continuously act in the best interest of all Richmond citizens.
Contact Information
Email:Michael.Wolfe@richmond.ca
Phone: 604-276-4134
To contact the Mayor's Office or the Councillor's Office see City Contacts.