London Farm
London Farm is a four-acre agriculturally-themed park with the historical London family farmhouse as its centrepiece. Re-created rooms in farmhouse and the barn depict how the London family would have lived in the early 1900s. The surrounding park site illustrates early rural life in Steveston, with gardens designed to represent the London family's tenure, an orchard of heritage fruit trees, a reconstructed barn, agricultural exhibits, chicken coop, beehives, community gardens, and public amenities. An original slough in the centre of the site has been restored into a pond, providing habitat for birds and waterfowl.
Learn about the important history of London Farm in the Statement of Significance.

Master Plan
In February 2021, City Council approved a new Master Plan for the park spaces at London Farm. This Plan identifies a number of enhancements to the park spaces that aim to improve the experience and accessibility for users, heritage interpretation and the site's visibility. View the Master Plan document for details.
The City operates London Farm in partnership with the London Heritage Farm Society. Their volunteer Board of Directors are dedicated to preserving, restoring and maintaining the London Farm. The Society offers programs and services on site including site rentals, the gift shop, tea service at the farmhouse, and the community allotment gardens.
Location and Contact:
6511 Dyke Road
Richmond, BC V7E 3R3
604-271-5220
londonhf@telus.net
Visit Artefact Collections for information on donating an artefact.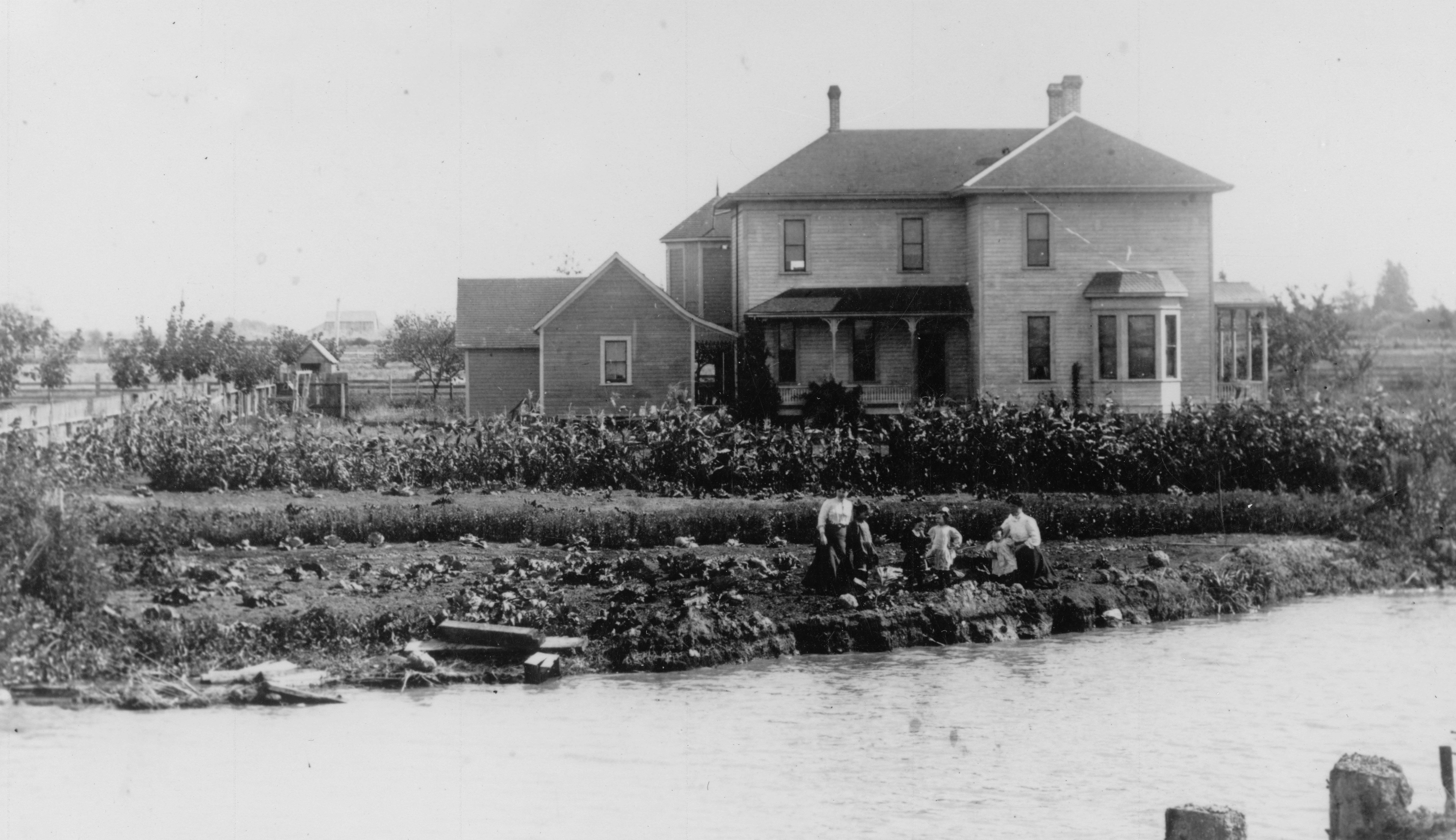 City of Richmond Archives Photograph 1984 17 74