Councillor Andy Hobbs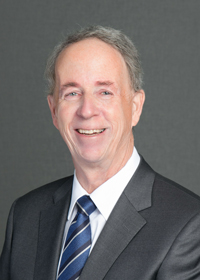 Andy Hobbs grew up in Richmond where he and his wife, Lynn, raised their three children. He is a graduate of Richmond High School and the University of British Columbia (UBC).
Andy is a retired Vancouver Police (VPD) Superintendent with over 35 years of service, including a year as Transit Police Chief. Public safety and security have always been priorities and he recognizes that the peace, prosperity and stability we enjoy as Canadians require vigilance.
As a long time Richmond resident, Andy has volunteered for many organizations including Richmond Kigoos Swim Club, Steveston Salmon Festival, Richmond Hospital Foundation, Richmond Intercultural Advisory Committee and was elected for two terms (2002-05 and 2005-08) as a Trustee on the Richmond School Board. Prior to his election to Richmond City Council on May 29, 2021, Andy was the Board Chair of Britannia Shipyards National Historic Site Society, and a Director on both the Tourism Richmond and the Fraser Marine Rescue Society Boards. He was inducted into the Order of Merit of the Police Forces by the Governor General of Canada, received the Queen's Diamond Jubilee Medal, as well as several VPD commendations. Andy and Lynn have five grandchildren, all of whom live in Richmond.
After more than 35 years of police service and a long track record of working with community groups and stakeholders in Vancouver and Richmond, Andy is honoured to serve on Richmond City Council.
Contact Information
Email:andy.hobbs@richmond.ca
Phone: 604-276-4134
To contact the Mayor's Office or the Councillor's Office see City Contacts.