Branscombe House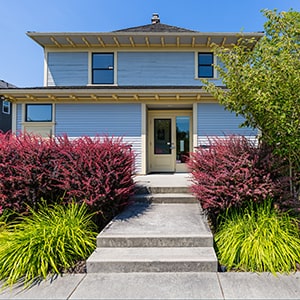 4900 Steveston Highway
Richmond BC V7E 2K3
Map: Branscombe House
Branscombe House is a recently restored Edwardian-style structure located at a prominent intersection in the residential area of Steveston. One of the earliest settler homes built in the area, the house is significant for its historical association to the development of the area, both as a residential building and through its connection to the Branscombe family's general store which was located in the young town of Steveston. It reflects the pattern of commercial and related residential development that occurred early in Steveston's history.
Owned and operated by the City of Richmond, Branscombe House has many typical design features that characterize Edwardian homes and the recent restoration has resulted in two separate interior spaces. Downstairs is an open space with two washrooms and a catering kitchen available for public and private events on a rental basis. Upstairs, there is a self-contained, semi-furnished, 2-bedroom suite with kitchen, living room and bathroom.
The exterior includes a veranda, landscaped yard and a small parking area with a public washroom. The house is situated on a main bus route and along the Railway Greenway.