Water Workshops
Project Wet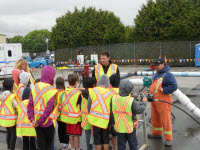 Project WET is an interactive elementary school science program aimed at educating students about the importance of water. In partnership with Richmond elementary school teachers and City of Richmond Public Works staff, this program for grade 4 through 7 students is designed to inform, entertain and educate students on the importance of water quality, conservation and supply. The acronym "WET" stands for "Water Education Team." The main objective is to promote higher-level thinking skills while learning about the fundamentals of water quality, water consumption and waste in an interactive and fun environment.
Learning Outcomes
Students can expect to learn:
Water sampling and quality testing
Technological changes
The importance of fire hydrants and how they work
The uses of watermains, automatic flushing units, valves and meters
Inspection camera technology
Storm sewer pipes and systems
Pump stations and how they work
How our dikes help to keep our island afloat
Richmond's emergency water treatment trailer
Field Trip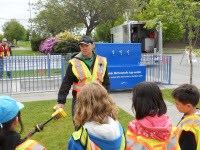 Students are invited to the City of Richmond's Works Yard for a half day field trip that consists of interactive, fun and hands-on stations. Class registration is required.
Interactive Stations
There are several interactive displays with staff guiding students through key learning objectives for each. Stations include:
Water distribution system
Water meters
Fire hydrants and valves
Water locating technologies
Storm and sanitary pump stations
Storm and sanitary systems
Environmental programs
CCTV technology

Watershed Tours
Ever wonder where your water comes from?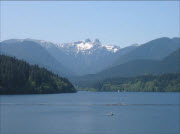 Metro Vancouver manages three protected watersheds to provide 2.3 million residents (and growing) with a clean, reliable and affordable supply of drinking water. Every summer, Capilano and Coquitlam Watersheds are open to the public and accessible by guided tours. Come and see what makes your water world class. Tours start in the summer.

Visit Metro Vancouver's website for more information.