Live 5-2-1-0 Playboxes

Unlock the box. Unleash the fun
Richmond Playboxes are full of outdoor toys and games to play with for free! Boxes may include soccer balls, volleyballs, Frisbees, skipping ropes, badminton racquets, birdies, tennis racquets, tennis balls and games complete with a manual of active game ideas to help guide family play and interaction.

Live 5-2-1-0 Playboxes offer parents and caregivers new ideas on how to play with their kids by providing games and sports equipment with unlimited access and opportunity for families to get outdoors and engage with other families through active play. Playboxes help to enhance environments and remove some of the barriers to access for active outdoor play, as well as foster social connectedness.
The box is for everyone to share. Use the code to unlock the box, play with the toys and then return the toys when done. Don't forget to lock the box after use!
Playbox Locations
Location & Access
Contact

Thompson Community Centre

5151 Granville Avenue
On the path at the north entrance to the Thompson Community Centre

Can be accessed any time with a code from the community centre.
For missing equipment or damage to the playbox, inform the front desk at Thompson Community Centre.

Phone: 604-238-8422
Email: thompson@richmond.ca
Visit Community Playboxes for more locations in BC.
What is Live 5-2-1-0?
Advice on proper nutrition and physical activity can be confusing, and at times overwhelming. Live 5-2-1-0 simplifies this information into four simple guidelines that are easy to remember.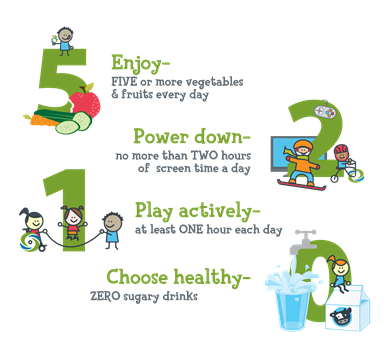 Visit Live 5-2-1-0 for more information on this community project.
Resources
Outdoor Games Booklet
Live 5-2-1-0 Activity and Resource Toolkit
Live 5-2-1-0 Colouring Sheet