Doors Open Richmond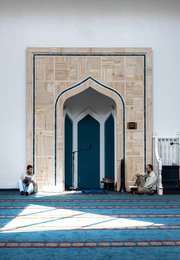 The 16th annual Doors Open Richmond returns this spring as a free, in-person event on Sat, Jun 3 and Sun, Jun 4, 2023. Doors Open celebrates cultural diversity and raises civic awareness by offering a look inside places of worship, cultural and civic centres, local businesses, museums and heritage sites.

This year's edition features 39 sites including five new sites that are participating in Doors Open for the first time.

Some in-person programs require advance registration. Visitors can plan their weekend in advance by visiting the Richmond Museum website for more information.
About Doors Open Richmond
Residents and visitors are provided an opportunity to discover and reconnect with a variety of local programs, services, and businesses. Since launching in 2008, over 235,000 visitors have explored behind the scenes at some of Richmond's most popular museums, artist studios, faith-based institutions, cultural organizations, food & beverage establishments, civic centres, and much more.
Find Us on Social Media
Facebook: @RichmondMuseum
Instagram: @richmondmuseum
Twitter: @Richmond_Museum
#DoorsOpenOnline
Contact Us
Email: doorsopen@richmond.ca
Mailing Address:
Doors Open
c/o Richmond Museum
7700 Minoru Gate
Richmond, BC