Conservation Programs
Single Family Water Meter Program
About the Program
All single-family homes located in Richmond are scheduled to have a water meter by the end of 2017. The City of Richmond will install water meters at homes that do not already have one. Water meters are a fair and equitable way of charging residents for water and will reduce the overall water consumption throughout the City.

Why are Water Meters Required?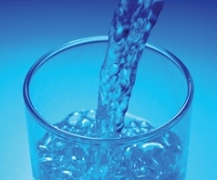 A meter is necessary to accurately measure your water consumption.
Water rates based on actual consumption.
Create equitable billing
Encourage water conservation.
Motivate you to reduce your water usage.
Gives you the opportunity to reduce your water bills!
How else can I Benefit from this Program?
FREE water saving devices:

To help promote water conservation, all properties with a water meter can request low flow adapters for showers, toilets and sinks. These devices can save up to an additional 8% on your water and sewer bill.

First year guarantee:

The City of Richmond offers a First-Year Guarantee that provides an adaptation period for the water meter. If your billing under the metered rate exceeds the flat rate over the first year, you are eligible to apply for a credit. This application must be made within 15 months of the meter installation.

Take control of your bill

: With a water meter you can control how high your water and sewer bills are by the amount of water you use. Therefore, you will see the savings whenever you lower your water use, whether it is from going on vacation or installing low flow toilets. You will see the difference.

Quarterly payments

: When you switch to a water meter you will receive water and sewer bills four times a year on a quarterly basis. This is compared to paying the full amount for both water and sewer at the beginning of the year. There is a single base rate of $12 per quarter for a typical 3/4" meter. Therefore, with zero consumption, a homeowner will pay $48 per year.
Conservation Program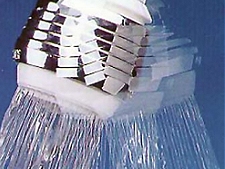 To help you save water and money, the City of Richmond is offering the free water conservation devices for all properties with a water meter.



These devices consist of:
Low-flow showerheads
Low-flow faucet aerators for bathroom taps
Low-flow faucet aerators for kitchen sinks with swivel neck and spray setting
Fill Cycle Diverter (prevents excess water from flowing into overflow of the toilet tank)
The Installation
Your water meter will be installed near the City's water shutoff valve located at your property line. Once the installation is complete, the area surrounding the meter box will be restored. It is important you keep the meter box clear of any obstacles.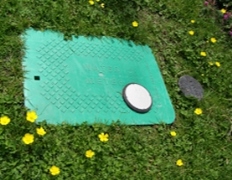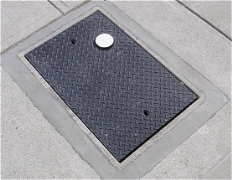 Prior to the water meter installation, residents must ensure:
Your outside hose tap is operational and accessible.
Your water shutoff is clear of obstructions (ie parked cars, locked gates).
Your plumbing is in a state of good repair.

How to Read Your Water Meter



Common Causes of Leaks



For More Information
Please see our Frequently Asked Questions or phone 604-276-4179.

The City of Richmond's Tax Department will handle inquiries related to your water bill. If you have questions such as how and when you will be billed, what the water billing rate is, etc. please contact our Tax Department at 604-276-4145.