Youth Services
Youth Week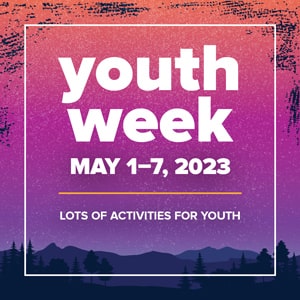 BC Youth Week was a provincial celebration held annually during the first week of May (May 1–7, 2020) with the intent to highlight the strong connection between youth and their communities. To ensure connections happened during the COVID-19 pandemic, the City of Richmond and Community Association and Societies invited Richmond's youth to participate in a week of virtual events to socialize and connect with peers while remaining physically distant.

During Youth Week, the City hosts the U-ROC (Richmond Outstanding Community) Youth Awards to celebrate the achievements and dedication of Outstanding Youth and Asset Champions within the Richmond community. To find out more, check out
U-ROC Awards.
Youth Week in Richmond
See a complete list of 2020 Youth Week events

2020 Youth Week Poster or go to the new @CityofRichmondYouth Instagram account for more details.
Follow us on

@cityofrichmondyouth