Youth Services
Youth Week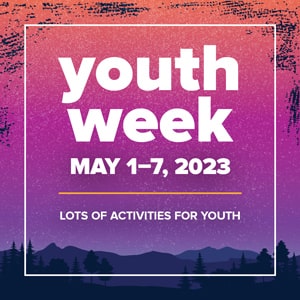 BC Youth Week is an annual provincial celebration that is held the first week of May (May 1-7, 2021) with the aim of highlighting the strong connection between youth and their communities. To ensure connections happen during the COVID-19 pandemic, the City of Richmond and Community Association and Societies invite Richmond's youth to participate in a week of virtual events to socialize and connect with peers while remaining physically distant.

During Youth Week, the City always hosts the U-ROC (Richmond Outstanding Community) Youth Awards to celebrate the achievements and dedication of Outstanding Youth and Asset Champions within the Richmond community. Visit U-ROC Awards for more information.
Youth Week in Richmond
Check out the poster for all of the activities happening this year and the @CityofRichmondYouth Instagram account for more details.

Youth Week 2021
Follow us on

@cityofrichmondyouth