Inclusion
About Inclusion
The City of Richmond strives to become a welcoming and inclusive community for all who live, work and visit here. The Inclusion section works to ensure that residents are able to participate in various aspects of community life regardless of income, ability, sexual orientation, gender identity or expression, age, race, colour, or length of time living in Canada.
Call for Filmmakers

The City of Richmond is seeking a filmmaker and/or professional production team to develop a series of short videos featuring stories of newcomers who have settled in Richmond. The series will comprise of five videos, two to three minutes in length, and will incorporate interviews, image stills, and filmed footage that addresses the following themes:
Richmond's diversity
Richmond's history
Settlement services
Exploring Richmond
How to get involved
A total budget of up to $12,500 is available for this project. Deadline for submission is Jun 21, 2021 at 5:00pm. Delivery of completed project is Nov 30, 2021.
This opportunity is open to qualified filmmakers and/or professional film production teams who have proven experience in digital storytelling, documentary filmmaking or videography. Filmmakers who identify as IBPOC/BIPOC or have demonstrated experience working with IBPOC/BIPOC communities and culturally diverse project stakeholders are encouraged to apply. For more information and how to apply:



Call for Filmmakers


Video Submission Application
In this Section
To learn more about the City's role in Inclusion, visit: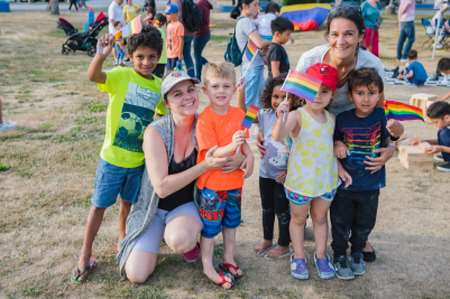 Newcomer Tours
Richmond Intercultural Advisory Committee
Contact
Aliez Kay-Kuzik
Acting Inclusion Coordinator
Community Social Development
604-276-4104
Aliez.Kay@richmond.ca