Richmond Community Police Offices
City Centre Community Police Office
Due to the most recent public health guidelines regarding
COVID-19, this facility is closed until further notice.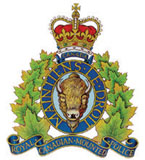 City Centre Community Police Office
Opening soon
6931 Granville Avenue
Phone: 604-207-4761
Fax:
604-270-9372
Map:

Emergency Facilities Map
For Emergencies Call 9-1-1

Hours of Operation:
Monday - Friday 9:00 a.m. to 5:00 pm.

For information on Criminal Records Checks, please see our Administrative Services & Fees page.

Community Police Office Sponsored Outreach Programs
Volunteer Bike Patrol
Trained volunteers:
patrol neighbourhoods throughout the City of Richmond
look for suspicious activities and report all suspicious activities to the Police
assist with identifying abandoned houses, graffiti and potential marijuana grow operations
Speed Watch
Co-sponsored by ICBC
This program promotes safe driving habits by alerting drivers of their vehicle's speed in school zones and on busy roadways.

Trained volunteers:
are equipped with a radar and speed reader board to give drivers instant feedback regarding their speed
record licence plate numbers, the vehicle's speed, and a letter is sent to inform the vehicle's registered owner of the driving infraction
Stolen Auto Recovery
Co-sponsored by ICBC
Trained volunteers:
are equipped with portable computers which are used to identify stolen vehicles.
Volunteers help to recover hundreds of stolen vehicles each year throughout Metro Vancouver.
Distracted Driver's Program
Trained volunteers:
attend intersections and watch for drivers that are texting or talking on their cell phones, reading or have dogs on their laps
make note of the vehicle's description, licence plate number and what the driver was doing
a letter is sent to the registered owner with information on the safety risks of their actions, and the fine amounts if they were pulled over by the Police.
Lock Out Auto Crime
Co-sponsored by ICBC
Trained volunteers:
conduct random vehicle checks throughout the City, looking for visible valuables, open windows or unlocked doors
all inspected vehicles are given a crime prevention notice, either thanking them for securing their vehicles properly or advising them how they can deter auto theft
Business Link
Trained volunteers:
go door-to-door and talk to business owners/managers
leave an information package containing a Business Link newsletter, brochure and a height strip
collect the business cards from the owners/managers to receive an email alert should a Commercial Break and Enter occur in their neighbourhood
Commercial Break and Enter Alerts
Email your business name and street address to RCMP_Business_Link@richmond.ca to receive commercial break and enter alerts should a commercial break and enter occur in your business' neighbourhood.

Foot Patrols
Trained volunteers:
provide a visual deterrent in the downtown area
are trained in "observe and report" techniques
Rent Safe
This is a crime prevention program that educates landlords who are renting out a single unit in a condo, townhouse, or house on the benefits of pre-screening their potential tenants to get "good" tenants to the reduce the risk of a future marijuana grow operation, property damage, and reduce calls for service to the Police. Rent Safe reminds landlords that annual inspections of rented premises are mandatory in Richmond.

Block Watch
Is a free, community-based, crime prevention program:
aimed at helping residents organize their neighbourhoods to help prevent crime in the community
for more information, please visit www.richmond.ca/blockwatch or call 604-207-4829
Pedestrian Safety
Is a crime prevention initiative aimed at educating Richmond residents on how to be a safe pedestrian. Twice a year (fall and spring) trained volunteers, along with RCMP members, and Richmond firefighters visit busy intersections and talk to pedestrians about safety and hand out reflective armbands.

Printable Brochure
Download our brochure for future reference or to refer others to our services:

City Centre Community Police Office Brochure