About Richmond RCMP
Mandate and Services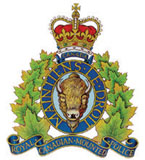 The Royal Canadian Mounted Police
The Richmond Detachment of the Royal Canadian Mounted Police is committed to making our homes and community safer. It is the third largest RCMP detachment in Canada.

The Richmond Community Safety Building was built to meet the Gold Standard of LEED (Leadership in Energy & Environmental Design) Canada. This "green building" features the "recycling" of an existing building.

Richmond RCMP Main Detachment
Emergency: 911
Non-Emergency: 604-278-1212
Fax: 604-207-4710
Map:

Emergency Facilities Map

Mailing address:
Richmond RCMP
11411 No. 5 Road
Richmond, BC V7A 4E8
Richmond's RCMP Main Detachment is located at the corner of No. 5 Road and Horseshoe Way, just south of Steveston Highway.

Front Counter Hours of Operation
Monday - Friday: 8:00am to 7:00pm
Weekends and Statutory Holidays: 8:00am to 5:00 pm

Please note: Effective January 11, 2022, the Richmond RCMP is temporarily suspending ink fingerprinting service until further notice. Electronic fingerprinting service remains uninterrupted. Please check this site regularly for any further updates or call 604-278-1212 for more information.


Strategic Policing Plan
For more information, see:


Richmond RCMP Strategic Plan 2021-2025
Contact the RCMP
For contact information see:

RCMP Contacts, or refer to Who to Call in an Emergency.

Official RCMP Website
These webpages are provided as a community service on the City of Richmond of Richmond Website with the assistance of the local RCMP detachment. While the City funds policing in Richmond, the RCMP is a body of the Government of Canada.
For information about the Royal Canadian Mounted Police in both official languages, please visit the Official RCMP Website and see the Richmond page in English or Français.
Please point your mouse on Police/RCMP in the main menu on the left to see the list of topics in the fly-out menus.