Current Planning Projects
City Snapshots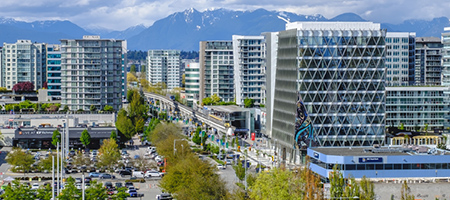 The City's annual Community Information Sessions, introduced in 2019, have moved online and are now called City Snapshots: Planning for Growth & Development.
City Snapshots: Planning for Growth and Development
Provides information about a number of City initiatives to help ensure the city is a thriving place to live, work and do business now and for generations to come.
Gives an overview of four City departments – planning and development, transportation, community social development (including affordable housing) and sustainability.
The public can view a summary of initiatives such as road network improvements, updates on agricultural land policies, commitments to housing for all and ongoing efforts to address climate change. Visitors can also view policies and plans. All the information provided, and more, helps guide ongoing and future development and change in Richmond.
Visit City Snapshots on LetsTalkRichmond.ca from Mon, June 13 to Sun, July 3, 2022 to explore the information, ask questions and leave comments.

Visit City Snapshots

Feedback received will be included in a summary report and shared with City Council following the session.
Contact information
Nathan Andrews
Email: infosessions@richmond.ca