West Richmond
Volunteer Opportunities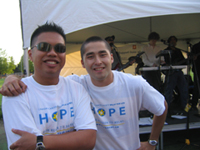 Help us plan exciting community events! We are always looking for volunteers to join the various committees, help with marketing and sponsorship activities and be part of event day activities.
Call 604-238-8400 for more information or check out
https://icanhelp.richmond.ca
.
For more information on other volunteer opportunities at other facilities refer to the
Volunteer Opportunities
page.