Thompson
Live 5-2-1-0 Playbox

Enjoy healthy active-play activities for FREE with the first Live 5-2-1-0 Playbox in Richmond!

What is in the Playbox?
The Playbox contains soccer balls, volleyballs, Frisbees, skipping ropes, badminton racquets, birdies, tennis racquets, tennis balls and games complete with a manual of active game ideas to help guide family play and interaction.
Where is the Live 5-2-1-0 Playbox?
The Playbox is located on the path at the north entrance to the Thompson Community Centre. The Playbox can be accessed at any time and is not locked.
Live 5-2-1-0 Playboxes offer parents and caregivers new ideas on how to play with their kids supplying the necessary games and sports equipment and providing unlimited access and opportunity for families to get outdoors and engage with other families through active play. Playboxes help to enhance environments and remove some of the barriers to access for active outdoor play, as well as foster social connectedness.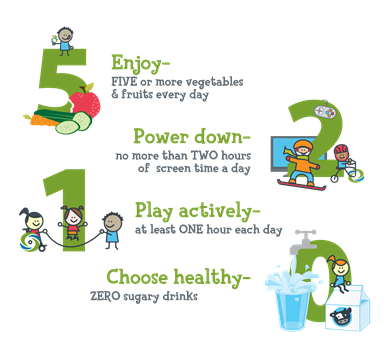 How to report missing equipment or damage to the Playbox?
Please inform a front desk at Thompson Community Centre or email
thompson@richmond.ca
.
Download resources here:


Outdoor Games Booklet

Live 5-2-1-0 Activity and Resource Toolkit

Live 5-2-1-0 Colouring Sheet
For more information on anything related to the Live 5-2-1-0 community project go to
Live 5-2-1-0
.