Parks Programs
About Our Programs
Earth Day Activities in Richmond
The City of Richmond's annual celebration of Earth Day features a number of events taking place from Monday, April 22, 2019, to Saturday, April 27, 2019.

These hands-on events are designed to connect residents to the green and natural spaces in their community and enhance feelings of community connectedness and pride. This year, there will be a number of community events across the City including workshops, community clean-ups, and tree planting opportunities for Richmond residents to participate in.

Ways to Celebrate Earth Day:
Parks Tree Plant5151 Granville Avenue
Saturday, April 27 – 10:00 a.m. – 12:00 p.m.

Looking for a way to get your hands dirty in celebration of Earth Day? Come and help the Parks Department beautify and enhance the Railway Greenway during this public tree planting event. All supplies provided, parking available at Thompson Community Centre.
City Centre Earth Day Community Movie Night: The Lorax5900 Minoru Boulevard
Monday, April 22 – 5:30 p.m.

Celebrate Earth Day with a free showing of "The Lorax" and green activities led by City Centre's Green Initiatives Youth Leadership Team. Activities start at 5:30pm and the movie will start at 6:30pm.
Earth Month Workshops at City Hall6911 No 3. Rd
Saturday, April 27 – 11:00am – 3:00pm
Enjoy six free workshops aimed at educating and promoting sustainable practices across the city. Workshops include Organic Food Gardening, Housing of Mason Bees in a Garden, and European Chafer Grub Lawn Care among other interactive classes. Registration required, please call 604-276-4300 or visit www.richmond.ca/register for more information.
Hamilton Community Clean-up and Book Swap5140 Smith Drive
Saturday April 27 – 10:30 a.m. – 12:00 p.m.
Join Hamilton Community Association for a family friendly event with a neighbourhood cleanup and book swap that includes a free electric vehicle workshop, crafts, self-serve shredder, and junk disposal by donation. Bring your unwanted lightly used books to swap with other community members.
West Richmond Community Clean-up and Tree Plant9180 No 1. Road
Saturday, April 27 – 10:00 a.m. – 1:00 p.m.
Participate in Earth Day festivities by joining in a community clean-up lead by West Richmond Community Association. The event will conclude with a small tree plant on the Railway Greenway.

Create your own Earth Day event:
For information on organizing your own Earth Day event please contact the Parks Department at 604-247-4453 or e-mail parks@richmond.ca.


Public Programs
Public programs for all ages are offered year-round. Please visit the Parks, Recreation and Culture Guide for details about these programs, and for information about services, events and drop in programs that do not require registration.
To register for programs online, visit Program Registration. For more information, call the Richmond Nature Park at 604-238-6188.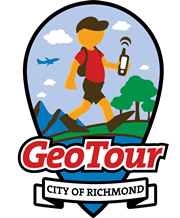 Parks Programs are focused on engaging individuals and community groups in the activation of parks and open spaces.
Stewardship opportunities and activities are offered through the Partners for Beautification Program, while educational and experiential programs are offered at both the Terra Nova Rural Park and Richmond Nature Park.
The Parks Programs section also facilitates community events and a variety of urban agricultural initiatives including community gardens, schoolyard programs and special events such as Earth Day.
In addition to stewardship, education, activities and events, Parks Programs is also charged with a central role in urban wildlife management, companion animal programs and related animal / wildlife services.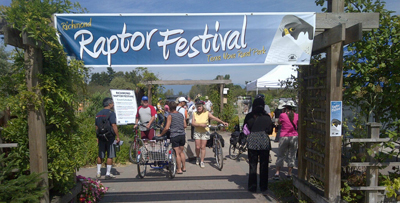 Richmond is located on the Fraser River Estuary, an area of immense biological productivity and abundant wildlife. Each year millions of migratory birds, including snow geese, fly thousands of kilometres from their breeding grounds in arctic Russia to overwinter in Richmond's estuarine habitat.
For more information about snow geese call 604-238-6188 or visit:

Environment and Climate Change Canada's Snow Goose Fact Sheet 2016
For additional Parks Programs information click on the links below: