2020 News & Information
Richmond celebrates National Indigenous Peoples Day in June
16 June 2020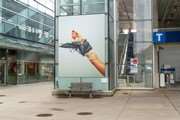 Join all Canadians in celebrating National Indigenous Peoples Day on Sunday, June 21. In recognition of this important day, you are invited to experience several online events taking place in Richmond from the comforts of your own home. If you have five minutes or two hours to explore, there's something for all ages running over the next several weeks.
These online events will give participants and observers insight to learn more about the unique heritage and diverse cultures of Indigenous peoples and communities.
National Indigenous Peoples Day highlights include:
Labour's Trace
Ongoing until mid-July
Exhibition link: www.richmondartgallery.org/labourstrace
Watch Karin Jones, an artist of African descent living in Vancouver, and Amy Malbeuf, a Métis artist based in Nova Scotia, work with traditional and contemporary materials and techniques that encourage discussions regarding labour, identity, cultural knowledge and cultural legacies.
Métis Beading with Pointillism
Ongoing until mid-July
YouTube link: www.youtube.com/watch?v=TpPifyQ797k
In this online art lesson for kids, we look at the work of Canadian artist Amy Malbeuf and create an artwork inspired by Métis beadwork.

Online Tour and Artist Interview with Manuel Axel Strain
Ongoing until Tuesday, September 1
Video link and exhibit info: www.richmondartgallery.org/self-portrait-with-mended-flesh/
Located at the Aberdeen Station on the Canada Line, this self portrait diptych by two-spirit artist Manuel Axel Strain reflects a deep connection to their Grandmother. In this video, the artist reflects on vulnerability and resilience in reference to current and historical forms of colonial violence.
Online Film Screening: Birth of a Family
Friday, June 19, 2 to 3:30 p.m.
Zoom event. To receive the zoom link, register at https://yourlibrary.bibliocommons.com/events/search/local_start=2020-06-19 TO 2020-06-19/event/5edab606a3579015044c81c3.
This deeply moving documentary follows the stories of four siblings as they meet for the first time since they were removed from their Dene mother and adopted into separate families during Canada's infamous 60s Scoop.
Indigenous Story Telling
June 15 to 19 and June 21
Richmond Public Library Facebook page: www.facebook.com/yourlibraryRichmond
Tune in to the Richmond Public Library Facebook page to enjoy Indigenous story reading, suitable for all ages. A new video will be posted on Facebook each day and can be accessed anytime during the day.
Video: Sea to Sky by Thomas Cannell and Franz Mayer of Munich
Online starting Saturday, June 20
Webpage link: www.richmond.ca/culture/publicart/whatsnew
Learn about the creation of a new public artwork with this interview with Musqueam artist Thomas Cannell and Michael Mayer of Franz Mayer of Munich as they speak to the conceptualization and fabrication of Sea to Sky, a five-storey-high glass artwork to be integrated into the façade of the Paramount development in Richmond's city centre (No. 3 Road and Granville Avenue).
These online events are presented by the City of Richmond in partnership with the Richmond Art Gallery and the Richmond Public Library and support the City's Arts Strategy and Cultural Harmony Plan. A goal of the plans is to recognize and celebrate Richmond's diverse cultures through the sharing of stories, art and culture.

For more information on: