2020 News & Information
Call for nominations for 2020 Richmond Heritage Awards
23 September 2020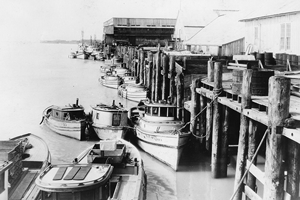 Do you know a person or an organization deserving to be recognized for their dedication to historic places, public history or a heritage interpretation project in Richmond? If so, Richmond's Heritage Commission is encouraging you to submit nominations before the deadline of Sunday, October 18, 2020.
The annual Richmond Heritage Awards recognize the accomplishments of individuals and organizations for conservation of historic places as well as education and awareness about Richmond's diverse heritage.
Anyone can submit a nomination to the Richmond Heritage Commission. Simply complete a one-page nomination form describing the nominee and their contribution.
Some of the ways an individual or organization may earn recognition are:
preservation, restoration, rehabilitation or adaptive reuse of a historic place, such as a building or structure, or conservation of a cultural heritage landscape;
promotion or awareness of local heritage through education, outreach or advocacy; or
contributions to local knowledge of heritage in public history or interpretation projects.
Historic buildings, cultural and natural heritage landscapes, artifacts, and oral and written histories are all rich resources that contribute to Richmond's shared community identity today.
Recipients of this year's annual Richmond Heritage Awards will be formally contacted by email, and arrangements will be made for contactless delivery of the awards to the recipients.
The Awards jury will include members of the Richmond Heritage Commission. All decisions of the jury are final.
Nomination forms are available from Cynthia Lussier, Planner, Policy Planning, by emailing Cynthia.Lussier@richmond.ca. Submissions are to be emailed back to the same email or mailed to Richmond Heritage Commission c/o City of Richmond Policy Planning Department, 6911 No. 3 Road, Richmond, BC, V6Y 2C1.
For more information on the Richmond Heritage Awards, please contact Cynthia Lussier at 604-276-4108 or email cynthia.lussier@richmond.ca.