2020 News & Information
Chinese New Year concert at Cultural Centre – January 25
14 January 2020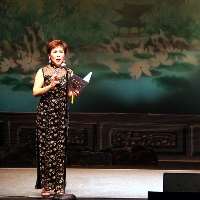 Celebrate Chinese New Year and the Year of the Rat with a free concert by 10 members of the Vancouver Cantonese Opera Society. The artists – performing in traditional formal attire – will present short Cantonese opera arias and Chinese New Year folk songs.
Hosted by the Richmond Arts Centre, all ages are welcome to this 90-minute concert.
Date: Saturday, January 25
Time: 2 to 3:30 p.m.
Location: Richmond Cultural Centre (Atrium room), 7700 Minoru Gate
Space is limited with advanced registration available by visiting bit.ly/309XPP3.
For more information contact the Vancouver Cantonese Opera at 604-764-8181.