2020 News & Information
Meet the 2020 Branscombe House Artist-in-Residence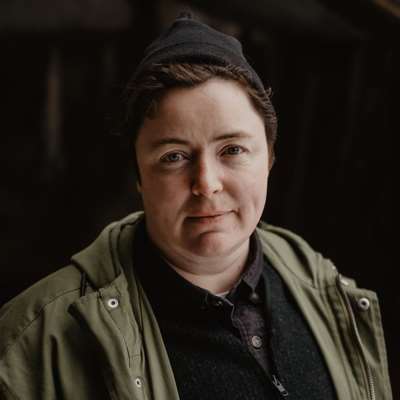 04 February 2020

Richmond, BC – Meet Lou Sheppard, the fifth annual Branscombe House Artist-in-Residence at this year's program launch event on Thursday, February 13 at 7 p.m.
At the free event in Council Chambers at Richmond City Hall (6911 No. 3 Road), Sheppard will describe their practice and plans for their upcoming residency, which includes collaboration and dialogue with musicians, performers, birders, environmental and wildlife groups and members of the community. The talk will be followed by a Q&A session and a short reception with refreshments.
Sheppard is a Canadian artist working in interdisciplinary audio, performance and installation based practice. Of settler ancestry, Sheppard was raised on unceded Mi'Kmaq territory, and has relocated from Halifax/K'jipuktuk. In their current practice, Sheppard uses processes of translation and metaphor to interrogate structures of power and performativity in data and language. Their work often leads them to collaborate with communities and with musicians, visual artists and performing artists.
During their Branscombe House residency, Sheppard will develop a choral score based on bird species at risk in the area, to be sung by an all-voices choir of community members. They will also research other projects reflecting our shifting climate and impacted species.
The Branscombe House Artist Residency takes place in a restored Edwardian-style house in the residential area of historic Steveston. Branscombe House is located at 4900 Steveston Highway and is one of the earliest homes built in the area. Details about the current residency can be found at www.richmond.ca/branscomberesidency.