London Heritage Farm
About London Heritage Farm










6511 Dyke Road
Richmond, B.C. V7E 3R3
Phone: 604-271-5220
Email: londonfarm@richmond.ca

Hours
Heritage House
July to September, Saturday and Sunday
10:00am to 5:00pm

Park
Monday-Sunday, dawn to dusk.

Admission
By donation.

Accessibility
The main floor of the heritage house is accessible.

Welcome
Welcome to London Heritage Farm, a site that contains the historical London Farm House and a park overlooking the Fraser River.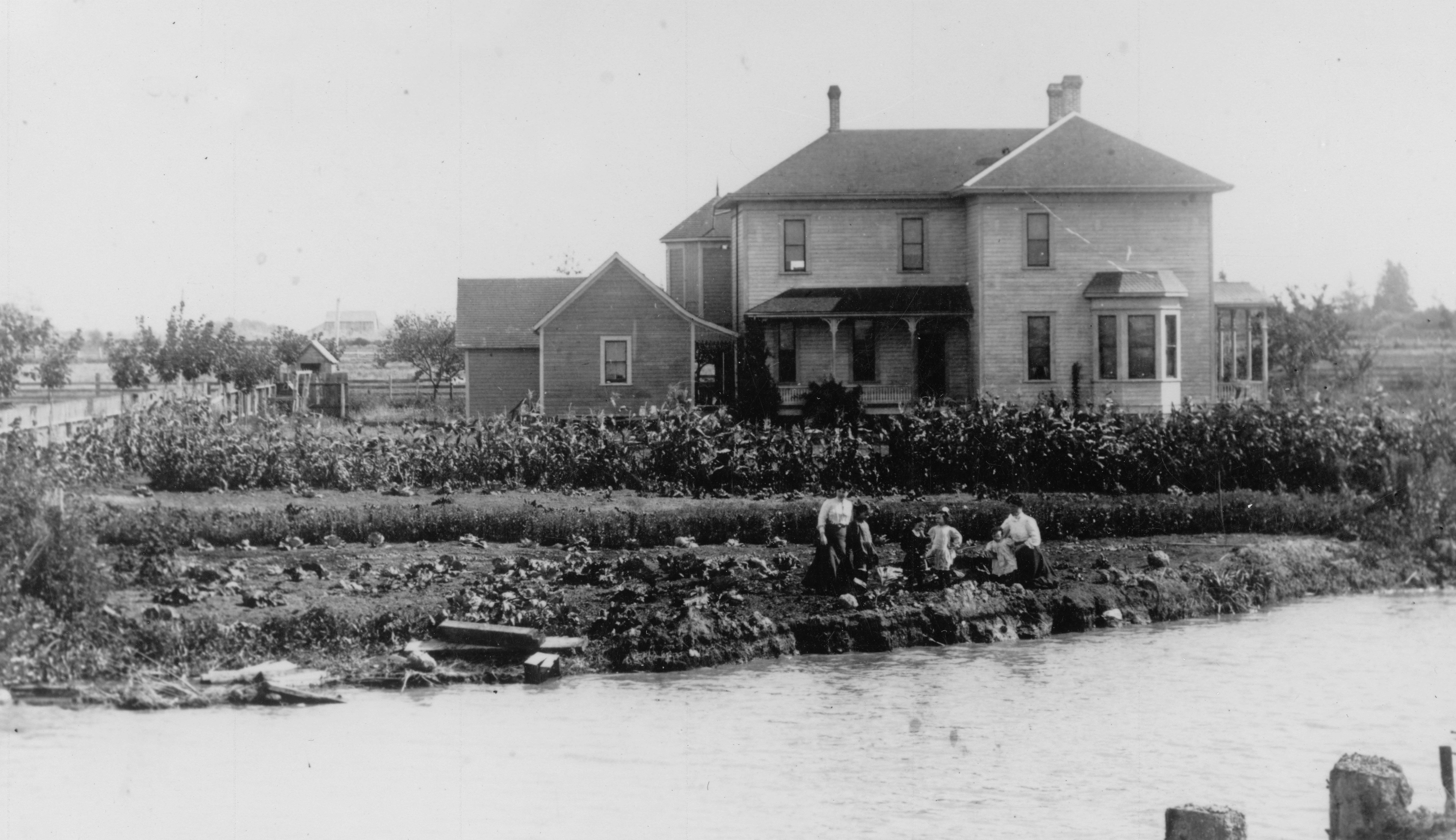 City of Richmond Archives Photograph 1984 17 74

Explore the 1898, late Victorian London Farm House that has been fully restored and furnished to illustrate rural life in Richmond between 1890 and 1920.
London Heritage Farm is one of the earliest farm sites in Richmond. Charles and Henrietta London built a small house on site in 1898 and then added to it in 1906. The farm produced dairy products, oats, wheat barley, fruit from an orchard and vegetables. This riverfront land became known as London's landing and a wharf was built on the property to provide greater access to the river to send farm products to market.
Today visitors can also enjoy beautiful heritage perennial flowers, a kitchen and herb garden, an outside exhibit of large, antique farm equipment and chickens.