Public Art
Guides, Brochures and Links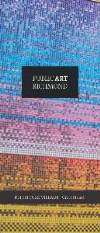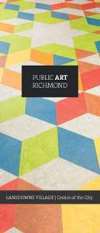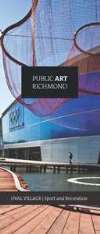 There are a variety of ways to learn about and explore Richmond's public art. Discover them online on the Public Art Registry page, or take a look at the City's public art brochures.
The City of Richmond is proud to be home to a wealth of signature public artworks and is dedicated to creating a vibrant city in which to live and visit. Use these brochures as a guide to visit some of the more recent additions to the public art registry. Discover public art integrated into parks, architectural facades, on the grounds of civic buildings and along the Canada Line skytrain stations!
Village Public Art Brochures
The City Centre Area Plan has identified a network of six attractive "urban villages" that break the City Centre into identifiable pedestrian-scaled communities and create a network of focal points. Public art helps establish the unique identity for each village while creating continuity, connectivity and synergy among them.
Cycling Art Tour Public Art Bike Tour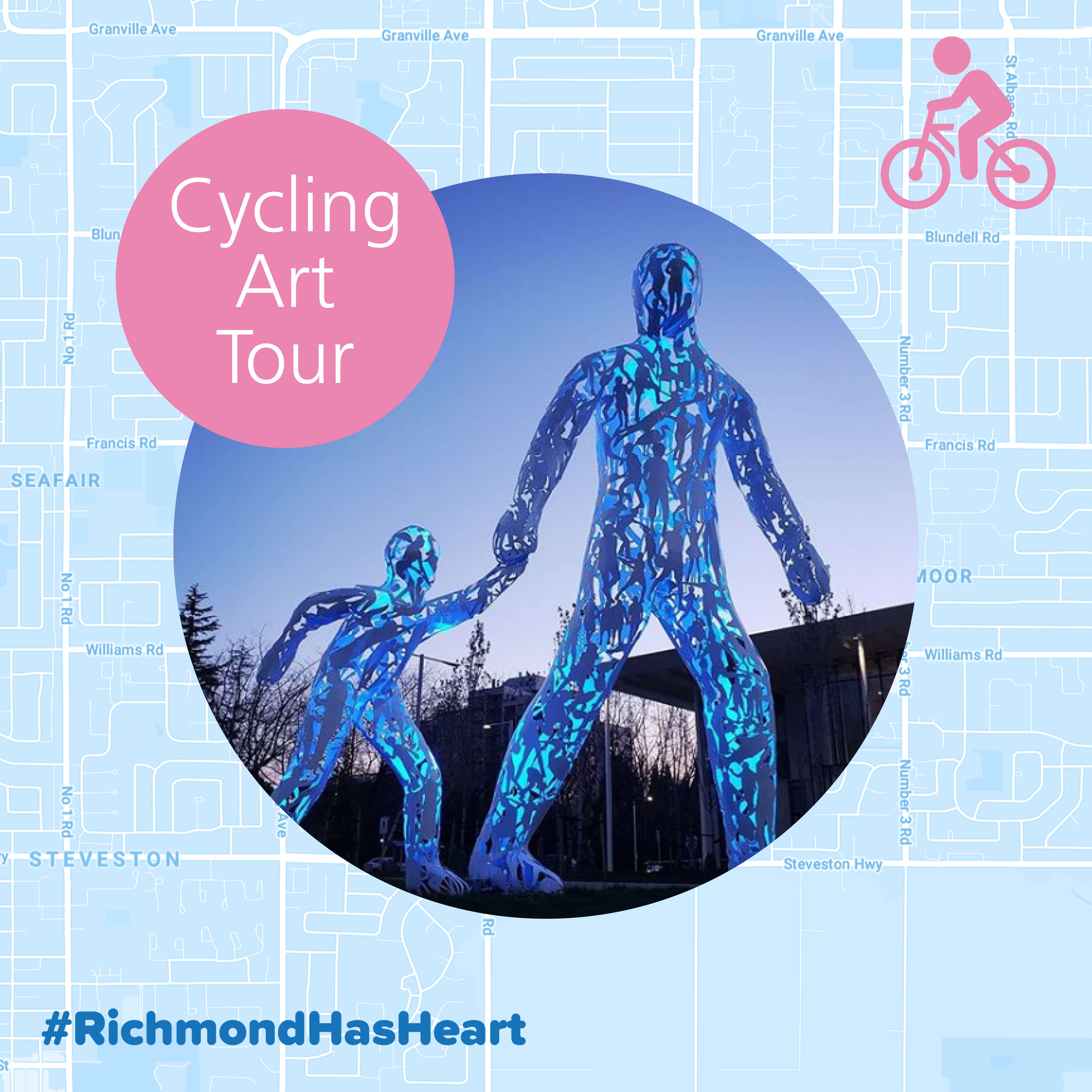 Throughout the COVID-19 pandemic, the community is finding unique ways to come together while apart, connecting through the arts and expressing support for front line workers. Everywhere residents go artful hearts and rainbows in the windows of Richmond homes and businesses can be found.
The Cycling Art Tour has been created for residents of all ages to get outdoors and celebrate community art and Richmond Public Art in a safe way. The artworks comprising the tour underscore the power and resilience of community, connection, togetherness, home and place. All the artworks are accessible to the public regardless of facility closure status. Take the tour alone or together with household members or a small pod.


Public Art Bike Tour Map

Capstan Village | Arts District
Public Art Brochure
Capstan Village is a rapidly growing waterfront arts district located in Richmond. The community features mixed-use residential and commercial developments with artist live/work studios, as well as arts and community facilities. A growing number of public artworks commissioned through the Private Public Art Program play a key role in placemaking initiatives and in providing residents and visitors an opportunity to connect with the area's natural and cultural heritage.


Capstan Village | Arts District
Minoru Park | City Hall
Public Art Brochure
Minoru Park and Richmond City Hall is located in Brighouse Village, the traditional heart and civic focal point of Richmond and its City Centre. This high-density neighbourhood is home to many cultural and leisure facilities including the Richmond Cultural Centre, Richmond Public Library, Minoru Centre for Active Living and the Gateway Theatre. The public artworks in this civic precinct aim to celebrate Richmond's cultural heritage and diversity while creating innovative placemaking initiatives to foster a built environment where one has spontaneous encounters with art.


Minoru Park and City Hall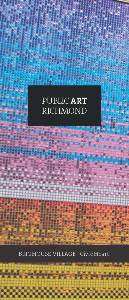 Brighouse Village | Civic Heart
Public Art Brochure
Brighouse, the traditional heart and civic focal point of Richmond and its City Centre, is a high priority for public art. Like Lansdowne, it is a zone of high-density, mixed commercial/residential use, with some of the largest buildings in the downtown core.


Brighouse Village | City Centre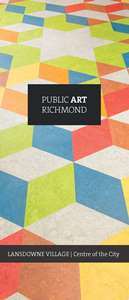 Lansdowne Village| Centre of the City
Public Art Brochure

Lansdowne, a high-density, mixed commercial and residential district is an important location for public art. The unique growth planned for this area will provide numerous opportunities for integrating public art into its many future neighbourhood parks.


Lansdowne Village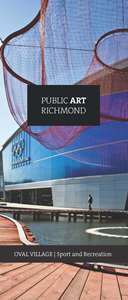 Oval Village | Sport and Recreation
Public Art Brochure
Building on the success of the Richmond Olympic Oval's public art program, redevelopment of this light industrial area into a high density mixed-use neighbourhood provides an opportunity to incorporate public art that reflects the cultural history and the waterfront environment.


Oval Village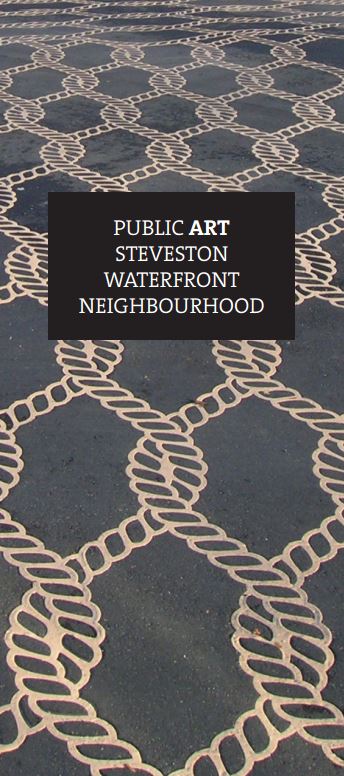 Steveston Waterfront Neighbourhood
Public Art Brochure
Steveston is a historic salmon canning centre located on the southwest tip of Richmond and continues to have a historical role as a port site, business centre and residential hub. It has valuable heritage resources that have sparked a strong desire from the Steveston community to conserve the Riverfront's heritage and significant buildings.


2019 Steveston Village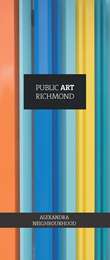 Alexandra Neighbourhood Public
Art Brochure
The Alexandra Neighbourhood Public Art Plan builds on the history and ecology of the Alexandra Neighbourhood of West Cambie to provide a thematic framework for the creation of public art to enrich this emerging community. Opportunities are identified for public art to play a role in achieving a connected community.

Alexandra Neighbourhood Public Art Brochure

Public Art in the City Brochure

Find public art maps, guides, postcards and other educational materials at City venues such as City Hall or the Richmond Cultural Centre, all of which are also available to download below.
The 2009 Public Art Brochure is a great introduction to the early Public Art in Richmond.


Public Art Brochure

Other Resources
Creative City Network of Canada
The Creative City Network of Canada (CCNC) is a national non-profit organization made up of municipalities, arts organizations and individuals working to support cultural development in their communities. The CCNC is committed to connecting everyone involved in public art such as artists, public art officers, curators, conservators, installation crews, foundries, private donors, businesses and citizens to raise the level of Public Art practice in communities across Canada.
Akimbo
Providing information from Toronto to national and international artists.

CaFE
A US-based resource that includes opportunities for Canadian and international artists.

The Public Art Directory
A UK-based service listing public art calls.

Public Art Online
Information and knowledge on an international scale.
The Public Art Network
A US-based resource that includes opportunities for Canadian and international artists.