Community Art Exhibitions
Community Art Exhibitions
The Richmond Cultural Centre public area has two exhibitions - the Upper Rotunda Gallery and Minoru Hall. Visit the Richmond Art Gallery page for specific gallery exhibit information.
Black History Month Exhibition: Black Artists and Creators in our Community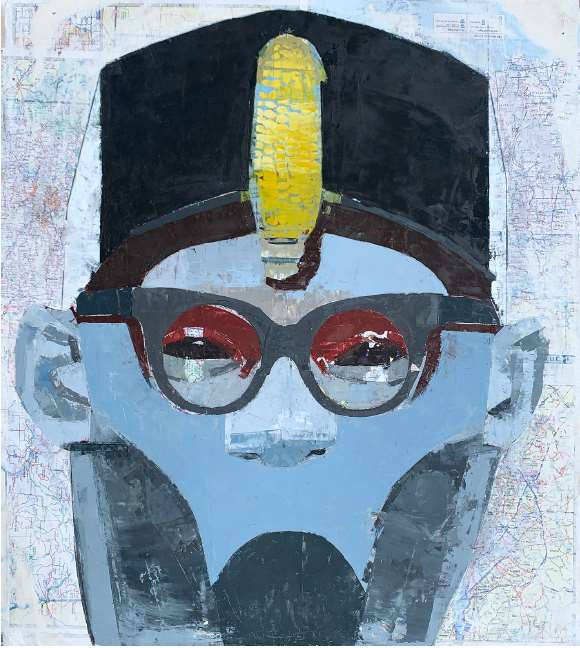 John Hall, Map IV, mix media


Upper Rotunda Gallery, Richmond Cultural Centre
January 30 – February 27, 2023
This exhibition features contemporary approaches to portrait and landscape paintings by local artists John Hall and Crystal Noir. Organized annually each February since 2016, the exhibition recognizes and honours the legacy, culture and contributions of Black Canadians and their communities. This program is presented in partnership with Richmond Black History Month, led by Mary Wilson, 2022 Richmond Arts Award recipient for Cultural Leadership.
Upper Rotunda Gallery
The Upper Rotunda Gallery is a community-based gallery space exhibiting works from the Richmond Arts Centre Resident Art Groups, community artists/groups, art students and emerging artists. Located in the Richmond Cultural Centre, the Upper Rotunda Gallery is approximately 80' long by 6' high. Submissions may include but are not limited to: painting, drawing, photography, textile arts, mixed media and digital/media arts. Due to spatial and accessibility requirements, only 3D artworks under one square foot may be considered for display cases and protected plinths.
The Richmond Art Gallery and the Community Cultural Development program partner to manage exhibition submissions. Artists and artist groups from Richmond will be prioritized, however proposals are accepted from artists living beyond the city. Submissions are accepted throughout the year and should be submitted via email to artscentre@richmond.ca.
Materials submitted will not be returned; do not submit original work. Artists will receive notice of receipt for submissions. Submissions will be kept on file for consideration for a period of up to one year.