Events & Activities
Doors Open Richmond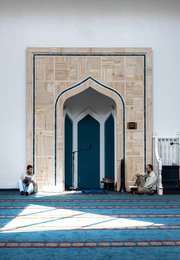 Discover Richmond's diverse community and enjoy special behind-the-scenes opportunities during Doors Open Richmond 2020. Explore over 40 sites across Richmond on Saturday, June 6 and Sunday, June 7 from 10:00am to 4:00pm, including museums, places of worship, cultural centres, businesses, and more.
Doors Open is an annual, free two-day event presented by the Richmond Museum. Last year, over 15,000 people visited our sites, which included the Az-Zahraa Islamic Centre, Eastern Catholic Church, Ling Yen Mountain Temple and Nanaksar Gurdwara Gursikh Temple, ;and more. Participating sites and information for 2020 will be released soon!
More information can be found on the Richmond Museum website.
Doors Open 2020 Map Brochure
Map brochures will be made available shortly.
Doors Open 2019 Map Brochure


2019 Doors Open Richmond Map Brochure


2019 Doors Open Richmond Sign-Up In Advance Sites
Find Us on Social Media


Facebook: @RichmondMuseum


Instagram: @richmondmuseum


Twitter: @Richmond_Museum
#DoorsOpenRichmond
Contact Us
Email: doorsopen@richmond.ca
Mailing Address:
Doors Open
c/o Richmond Museum
7700 Minoru Gate
Richmond, BC