Our Careers
Employment Information
People, Excellence, Leadership, Team, Innovation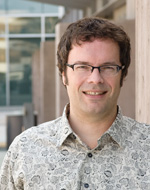 "The City is a fabulous organization, very progressive and proactive. They are good at leveraging individual potential to maximize benefit to the City and the individual, to achieve both corporate and individual goals simultaneously."

Job Postings

Job opportunities are posted on our website, along with descriptions of the scope of work, required qualifications, and competition numbers for each position. Job opportunities advertised internally are typically posted for five to seven working days, while those advertised externally are posted for fourteen to twenty-one working days. In most cases, job opportunities are advertised both internally and externally.
Please visit
Current Postings
and
How to Apply
to find out how you can become part of our award winning organization. Our
Selection Process
section will give you an idea of various stages you can expect when applying for a position with the City of Richmond.
Equity in Hiring
The City of Richmond is an equal opportunity employer. We encourage all qualified individuals to apply, however, our positions are restricted to those legally entitled to work in Canada. Learn more about Our Values and our commitment to Diversity.
Employment Program for People with Disabilities
The City of Richmond is an equal opportunity employer who believes in a diverse and inclusive workplace that reflects our community. As such, the City offers a program that specifically hires individuals with disabilities. The process of applying and competing for employment is often a barrier for individuals with disabilities. Because of this, the City's Human Resources (HR) department has modified its recruiting and hiring practices.
Through HR, the City partners with local community organizations with specialized employment services to hire and place individuals with disabilities into roles throughout the organization (placement opportunities are based on availability and resources). The goal is to find meaningful work for individuals and customize their employment around both the individual's strengths and capabilities with the operational needs of a work area. Some processes and duties are modified for the individual. The result is an inclusive and supportive work environment.
If you have any questions or would like to participate in this program, please contact the City of Richmond Human Resources department at hr@richmond.ca.
Consideration for Internal Candidates
Our commitment to staff development often results in the promotion of internal applicants to available positions. Where external applicants are sought, the vacancy is posted on this website under Current Postings.
Qualifications
Each job posting outlines the specific qualifications, skills and abilities required for the position. All who are qualified are encouraged to apply. Essential qualifications may include specific certifications and/or licences. Applicants are required to provide proof of these certifications and/or licences during the recruitment and selection process.
| | |
| --- | --- |
| | "I was attracted to the City of Richmond because of its large network of opportunities. Friends of mine who already worked for the City were very satisfied with their jobs, their colleagues and the environment." |