Our Commitment
Incentives
People, Excellence, Leadership, Team, Innovation
Computer Purchase Financing
"It has been a great atmosphere, always something new to do if you want to take it on. Stability has been a big factor over the years along with the opportunity to learn new things."
Dave
Manager, Public Works, Health & Safety Programs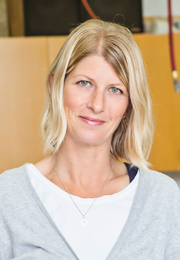 "I grew up in Richmond, I currently live in Richmond and now I work for the City. I feel fortunate to have this job opportunity, and I enjoy coming to work every day. My manager and supervisors have been very positive and supportive. The people I have met here are very friendly and there is a feeling of community."

Low interest loans are available to regular employees who wish to purchase new, or upgrade existing, computers, peripherals, or communications equipment.
Professional Fees
Upon approval, the City of Richmond covers professional fees and membership dues for employees in work-related associations.
Charitable Donations
The United Way is the City of Richmond's chosen charity. Pledge drives are held annually and donations are facilitated through payroll deductions.
The City of Richmond also conducts a multitude of fund-raising activities in support of the Working Poor Fund, which provides assistance to local families in need at Christmas time.
City of Richmond Fire Fighters support Habitat for Humanity through various fundraisers. Habitat for Humanity is an international non-profit housing ministry that seeks to eliminate poverty and homelessness from the world by making decent shelter a matter of conscience and action.