Our Commitment
Compensation
People, Excellence, Leadership, Team, Innovation
The City of Richmond is committed to being an employer of choice by offering competitive pay programs, comprehensive benefits and attractive incentives. We take an active role in ensuring our employees have a healthy work/life balance by giving them the tools, resources and materials to achieve excellence in both their professional and personal development.
| | |
| --- | --- |
| | "There is nothing better than coming to work knowing that you have job security, good health benefits and a defined pension plan. The City of Richmond lives their values by supporting their employees through personal development." |
Compensation
The City of Richmond recognizes the importance of a competitive pay program. Through a combination of negotiation and job market research, we ensure that our salaries and pay practices are externally competitive while maintaining internal equity.
Canadian Union of Public Employees (CUPE)
All unionized jobs within the City are evaluated against common criteria to determine their relative worth.
International Association of Firefighters (IAFF)
Wage schedules for Richmond Firefighters are established through a collective bargaining process.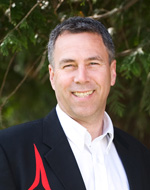 "I see the City living up to its values of People, Innovation through Collaboration, Vision, Outstanding Results and Team. I see the actions greater than the words. The values are part of everything we do, they aren't just something written on the back of a business card."

Non-Union (Exempt)
The City of Richmond's Exempt Employee Compensation Philosophy & Program is guided by the following principles:
Internal Equity
– Job value is equitable, non-discriminatory, fairly assessed and based on objective job rating criteria.
Competitive
– The external marketplace is regularly monitored to ensure our employees have pay opportunities consistent with our desired market positioning. Our goal is to deliver a base salary within the 75th percentile of our defined external marketplace.
Performance and Values-Based
– Adherence to corporate values and demonstrated levels of performance are factors in the determination of compensation levels for individual employees.
Flexible
– The program is revised as business conditions, employee needs and citizen requirements change.
Clear and Understandable
– Our program is managed to ensure that there are no surprises for employees, Council, or citizens.