Business Licences
Bed and Breakfast Business Licence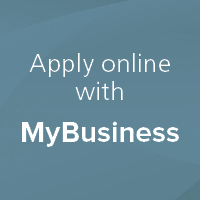 UPDATE: On July 11, 2022, The City of Richmond launched MyBusiness, a new online business licencing service in the MyRichmond portal that enables businesses to easily apply for, update, and renew their licences.
The option for the in-person and mail-in business licence application process is still available as described below.


Apply for a Bed and Breakfast Business Licence – Single-Family Detached Homes ONLY
Do I Meet the Requirements?
Please visit the Bed and Breakfast Business page, for more information, requirements, and frequent asked questions (FAQs), before you submit an application.
Use this map to access the locations of current licensed Bed and Breakfasts, the 500-metre buffer requirements, property information, and more in Richmond.

Richmond Bed & Breakfast Map

*Note: the mapping information is updated daily and subject to change without prior notice. Qualifications of Bed and Breakfast requirements are reviewed by the City before the licence issuance.
Apply for a Bed and Breakfast Business Licence
Please have the following information ready when applying for a Bed and Breakfast business licence:
Business Licence Application Form

Identification

: Must prove that either the owner of the home or an immediate family member resides in the home.

Floor Plans of the Home

: Plans must be drawn to scale and show the entire floor area of all levels of the residence proposed to be used for the B&B. Plans must further indicate the use of each room and clearly label those rooms proposed to be used for the B&B.

Fire Evacuation Plan

: Show each room proposed to be part of the B&B including exits, fire extinguishers and smoke detectors. Fire evacuation plans must be posted in each bedroom in a B&B. showing each room proposed to be rented

Landscaping and Site Plan

: Plan must show landscaping elements, hard-surfacing (asphalt, concrete, pavers etc.), patios and architectural elements (fencing, walls, etc.).

Parking Plan

: Identify vehicle parking spaces for residents of the home and parking spaces for B&B guests.

Signage

: Include a Application for Sign Permit for any signs to be included to identify the B&B business.

Notification Letter

: Provide a sample of the notification letter that will be provided to neighbours.

Guest Registration Form

: Include a copy of the registration form that will be used to record information from guests.
Applications Can Be Submitted By:
Mail with a cheque payable to City of Richmond to, City of Richmond Business Licence Division, 6911 No. 3 Road, V6Y 2C1
In person at Richmond City Hall, during regular business hours Monday to Friday 8:15am to 5:00pm

Application will not be processed without the Application Fee.
Payment Options
You may pay with cash, cheque, money order, Interac card, or credit card through the following options. For the applicable Business Licence fees, please refer to the Consolidated Fees Bylaw in the City Bylaws section (Chapter 5) of this website.
By Mail

– mail your payment to Richmond City Hall, 6911 No. 3 Road, Richmond, BC V6Y 2C1, attention Business Licence Division.

In Person

– bring your payment to Richmond City Hall, 6911 No. 3 Road, during regular business hours, Monday to Friday, 8:15am to 5:00pm