Social Planning
Policies, Plans and Strategies
Social Planning undertakings are guided by a number of Council-adopted policies, plans, strategies and guidelines.

Official Community Plan
Social Development Strategy
Age-Friendly Action Plan
Community Wellness Strategy

The Official Community Plan (OCP)

An Official Community Plan (OCP) is a legally required City bylaw which enables City Council to plan, co-ordinate and manage the City's sustainability, social, economic and land use interests, over the long term. The overall Plan (Schedule 1) includes a chapter devoted to Social Inclusion and Accessibility that addresses:
Social Equity and Inclusion;
Engaging our Citizens; and
Building on Social Assets and Community Capacity.
The OCP also consists of Area and Sub-Area Plans (Schedule 2) for the various planning areas within the Richmond. The City Centre Area Plan includes a section on Social Equity and Community Services.
The Social Development Strategy 2013-2022

Richmond City Council adopted the
 Richmond Social Development Strategy which is intended to guide the City's decisions and resource allocations on social development matters. It is also a resource for external stakeholders which:
Identifies social development priorities for City attention between now and 2022.
Clarifies the roles of the City (and other stakeholders) with respect to addressing particular social development topics. 
Provides a foundation for a more integrated, coordinated, and sustainable approach for social development in Richmond for the future.
Age-Friendly Assessment and Action Plan
The Age-Friendly Cities initiative, started by the World Health Organization (WHO) in 2006, was designed to optimize the health, participation and security of older adults throughout the course of aging by encouraging communities to adapt structures and services to increase accessibility and inclusion.
 Since 2009, the BC Ministry of Health, in partnership with the Union of BC Municipalities, has funded Age-Friendly projects in over 120 communities across the province. In 2014, the City of Richmond was awarded a grant to prepare an
 Age-Friendly Assessment and Action Plan. While Richmond has many Age-Friendly attributes, the City was seeking to increase the number and scope of these features, as well as to further develop Age-Friendly policies and programs.
 To accomplish this goal, a data collection process was completed that identified the City's positive characteristics, as well as key barriers faced by older residents. A Steering Committee, consisting of 19 members representing older adults, service agencies, Community Partners, Vancouver Coastal Health, Minoru Seniors Society, Richmond Seniors Advisory Committee and City Staff, was established to oversee the Plan's development. The work was guided using the World Health Organization's (WHO) Checklist of Essential Features of Age-friendly Cities and Global Age-Friendly Cities: A Guide documents. The process was informed by both an environmental scan and an extensive community consultation process.
 The City of Richmond has many Age-Friendly policies and practices in place. The Age-Friendly Assessment and Action Plan, approved by Richmond City Council on March 23, 2015, builds on this foundation, bringing a more deliberate age-friendly focus to the many strategies and activities currently being pursued. The Plan identifies priority actions requiring attention over the next five years (2015 – 2019) and presents an implementation plan to realize the Plan's vision "for Richmond to be the best place to age, at all stages, for all residents".
Community Wellness Strategy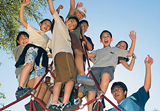 In October 2007, Richmond City Council endorsed the Community of Excellence for Sport and Wellness initiative. This is a partnership-based initiative aimed at positioning Richmond to be the best place for residents to play and achieve their highest potential, while also being a model for a 'Sport for Life' community in Canada and the world.
The
 Richmond Community Wellness Strategy is one of four inter-related strategies that serve to achieve a Council-endorsed initiative: the Richmond Community of Excellence for Sport and Wellness. It outlines an integrated holistic, collaborative wellness strategy for Richmond; one which builds on our strengths, and identifies and addresses the gaps.
The strategy was created in cooperation with three local public agencies: the City of Richmond, the Vancouver Coastal Health Authority and the Richmond School District. The strategy falls under the jurisdiction of all agencies and groups.

The other three strategies are:
Comprehensive Sports Development Strategy
Olympic and Paralympic Involvement & Legacy Strategy
Richmond Sport Tourism Strategy
Healthy Richmond 2012
To provide a local perspective on health and wellness issues to support the ongoing monitoring and evaluation of the Richmond Community Wellness Strategy, Vancouver Coast Health developed the Healthy Richmond Survey in 2012.
To view the full report, please visit: www.vch.ca/your_health/disease_surveillance/reports/

Information about a number of other Community Social Development plans and strategies is provided in the following links:
Affordable Housing Strategy
Child Care Needs Assessment and Strategy
Youth Service Plan 
Seniors Service Plan
Age-Friendly Assessment and Action Plan
Richmond Community Wellness Strategy
Richmond Intercultural Strategic Plan