Public Art
Public Art Program
By placing artwork in our everyday environment, the Public Art Program sparks community participation in the building of our public spaces; offers public access to ideas generated by contemporary art; encourages citizens to take pride in public cultural expression; and creates a forum to address relevant themes and issues.

The benefits of public art are numerous. It has the power to energize our public spaces, arouse our thinking, and transform the places where we live, work, and play into more welcoming and beautiful environments that invite interaction. Public art can make strangers talk, children ask questions, and calm a hurried life. Beyond its enriching personal benefits, public art is a true symbol of a city's maturity. 

Program Resources
City Centre Public Art Plan
The City Centre Public Art Plan identifies guiding principles that will create continuity throughout the City Centre and its individual villages. The City Centre Area Plan lays out an ambitious redesign of the urban core; it is a framework that includes new businesses, housing, parks, pedestrian precincts as well as arts and entertainment hubs. Public art will animate this revitalized urban core.


 City Centre Public Art Plan

New Public Art Collection on the Web
Browse the map and discover all the public art in your neighbourhood. You can also browse a list of the artwork. But it doesn't end here. New features are planned for early 2013 including: artist profiles, advance search capabilities and more online photos of the artworks. View the Public Art Collection.

New Ways to Discover Public Art
If you haven't already discovered them, there are six mini-tours of public art available. The "10 Minute Art Tours" feature three to four public artworks within a ten minute walking distance of each other. You can use the tours to explore a new area of the city or rediscover your own neighbourhood.

The tour maps are available in print at the Richmond Cultural Centre and City Hall or on line here: 10 Minute Art Tours.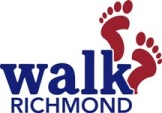 Walk Richmond and Public Art Tours
Richmond Public Art and Walk Richmond have joined forces to promote healthy living and awareness of public art. Walk Richmond hosts a walking group with free group walks throughout the year. On certain routes, Public Art staff joins the walk to conduct an accompanying art tour.

View Walk Richmond's complete schedule of walks.

For information on What's New in public art, visit the What's New webpage.

Contacts 
For more information, please contact:

Public Art Program
Arts, Culture and Heritage Services
City of Richmond
6911 No. 3 Road
Richmond, BC V6Y 2C1
Phone: 604-204-8696
Email: publicart@richmond.ca
Related Pages for this Topic: